Hey we just wanted to post that Mom helped us make a Welsh Corgi Christmas card. Porter and I fought over who got to be Santa Paws. He didn't want to be a Reincorgi, but I kept shaking the antlers off better than he did. Here is one of the cards Mom posted of us...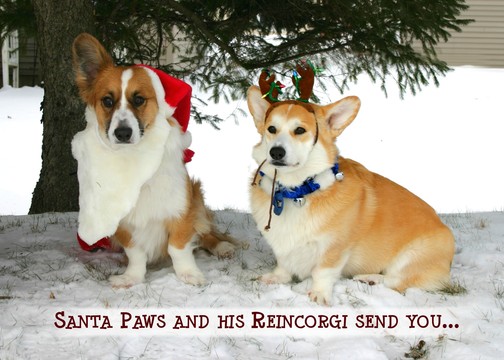 I think it is funny if you see the other one that we did...Mom is still wondering if she should use it at all. Porter was a little annoyed about wearing the antlers.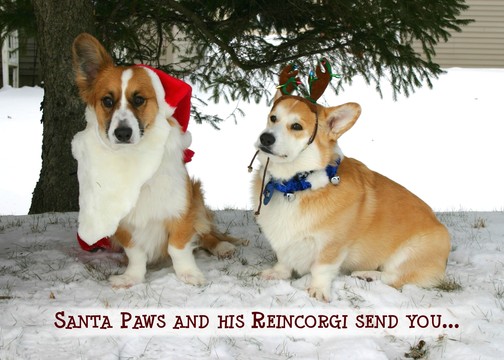 Let us know if you think we should have both cards up. Although, Porter might find you and give you a piece of his mind. He loves our Mom so much that he puts up with a lot from her.
Oh, one more thing...if you want to see our Christmas wishes via Elf Yourself, click here. It features us and our kitty brothers, Twitch and Chano. Chano is the one who gets the speaking part. You can hear Porter bark at the end of the message.
Happy Holidays,
Murphy